---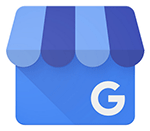 ---
Chris Allen
May 2, 2017 I have been a steady client of Specialized Pest Patrol since 2000. They are a full-service pest control company handling pests from bugs to critters. Rob and his crew have consistently been dependable, on time with scheduled treatments and accommodating to special requests. One employee in particular, George, noted on our service receipt that he "sprayed for ghosts" when our little one was going through a phase. That did the trick, and I will never forget that personal touch. I recommend SPP's contracted service for regular treatments. I haven't seen a spider, cricket, etc. in my house (and very few bugs in my backyard) in years!

Katrina Gardea
Jul 21, 2017 My experience over the year with Specialized Pest has been spectacular. If there was something above five stars, I would rate them that but since there isn't, five stars is perfect, and it goes hand in hand with their service. They get the job done and their office staff is always there to listen to my concerns and find solutions that work in a timely matter. All around great service and experience. Thank you for all that you do!!!

Denette Murray
Feb 17, 2018 Exceptional customer service! Gina is a pleasure to talk to! Inspector was very knowledgeable! Very easy company to work with will definitely recommend and be using service again if need be!

Christina Kraker
May 25, 2018 Robert came out the same day we called — literally within 2 hours of our request for service. He was very thorough with his inspection and handled our issue right away. Highly recommend this company.

Ashley
Sep 10, 2018 They took care of a bad cockroach problem we had to deal with and made me feel at ease. George is professional, patient and thorough and Gina is always available to answer my questions and make sure our next appointment takes care of what we need. I wouldn't use anyone else! Highly recommend for any pest issues.

Lena Moss
May 9, 2019 We've been a customer for 7 months now and they've always shown up and have been so kind and professional. Easy to talk to and do a great job knocking down webs. No problems with ants or other creepy crawlies either.

Andrew Jasko
Sep 24, 2019 Great company and am extremely pleased with the service! Chris did our very detailed home inspection, found termites and dry rot. He explained what needed to be done. Drayman did the termite treatment and carpentry. Both gentlemen were very professional as was my contact in the Specialized Pest Patrol office, Bonnie. I highly recommend this company.

Brian
Oct 26, 2019 Just got off the phone with Gina and scheduled a service tech to come handle my ant problem. This is after calling seven other local pest control companies. Pretty much every single place tells me the same exact thing, except the prices vary. Rob at Specialized was the only one who really listened to what I had to say and gave me input based on his experience that could tackle my problem. On top of that, the pricing structure of their 60-day program is the best priced and really can't be beat. So far, their customer service and pricing can't be beat. I will follow up and let you know how well they do at taking care of my ant & spider problem. UPDATE 10/2019: I have not seen a single Ant since I called Specialized Pest Control. 😀

Lorna Martinez
Apr 27, 2017 I have been using them for 10 years and I have been on a maintenance program and I have never had any problems and I'm sure if I did, they would be right out! You can't go wrong with these guys. Friendly, efficient and affordable.

Asia Wyatt
Mar 30, 2017 Specialized Pest has great prices for their excellent service. I've been with them for 8 years now and have been very happy with them. Their customer service is the best. It's nice when you can spend your money on a quality service with such a helpful and knowledgeable staff. I recommend them to all my friends!

---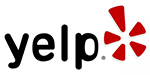 ---
Jennifer T.
Jul 23, 2020 My husband and I had been dealing with an ant issue for about two weeks and finally got tired of it so we called Specialized Pest to bring in the professionals. Everyone was so helpful, kind and very knowledgeable. It was a wonderful experience from start to finish with the utmost care and professionalism. They were prompt and gave us a tube of ant glue which did wonders and now we no longer have ants. I recommend them to anyone who is dealing with ants or any other pest concern, they're the best! It's an amazing feeling being taken care of the way we were!

Cindy H.
Nov 14, 2018 Excellent customer service and gets the job done right the first time! I had a cockroach problem due to the city cleaning/pumping the sewers and woke up these nasty bugs to search for a new home. I've lived in my house for 4 years and no bug problems, so of course I freaked out when I kept seeing 1-2 in the garage or outside my house at night! I requested quotes from several places via Yelp and Specialized Pest Patrol answered right away and was the only company not trying to persuade me that I should do an annual contract with them. I just needed a one time service to get rid of these guys before they make their way inside the house. Specialized quoted me $175 for a one time service and I know its sounds a bit pricey but I read the reviews of others with my problem and they seem very satisfied. I also have a friend that has an annual contract with them and has been a happy customer. Gina set up my appointment and sent me an email for instructions to prep before the technician comes. She was very sweet and helpful with all my questions. On the day of my appointment I met George he was very kind and helpful in explaining what they were and what he will be doing and what to expect. He finished after an hour. Told me if I see anymore of them after 2 weeks to give them a call and they'll come out for free. It's been 2 and one-half weeks… haven't seen any of them alive! Just swept the dead bodies and let me tell you, I cannot believe how much there were! Disgusting and super happy I got a good company to prevent something worse from happening! Thank you!

Christopher T.
Jul 18, 2016 I've called Specialized Pest on two occasions, one for removal of a roof rat and another for spraying due to an increase in spiders. Both times I found it easy to make an appointment, they showed up at the beginning of the indicated time window, and the pest control expert was friendly and answered whatever questions I had. In the case of the rat problem, they even walked the property to alert me of vines, attic openings, etc. that should be addressed to help avoid future problems. Their prices seem on par with what I've heard calling around. Should I have another pest problem, they're my first call.